01.
finding the image
Every time I step outside there is the possibility that I will find my next painting. I feel most alive and whole when I am outside, so it's not surprising that it is nature that is my artistic muse. When it comes to finding nature scenes that I want to paint I simply follow my "gut" or heart and capture images that intrigue me, draw me in, and whisper a story to my soul. I typically capture images via my phone camera and my DSLR.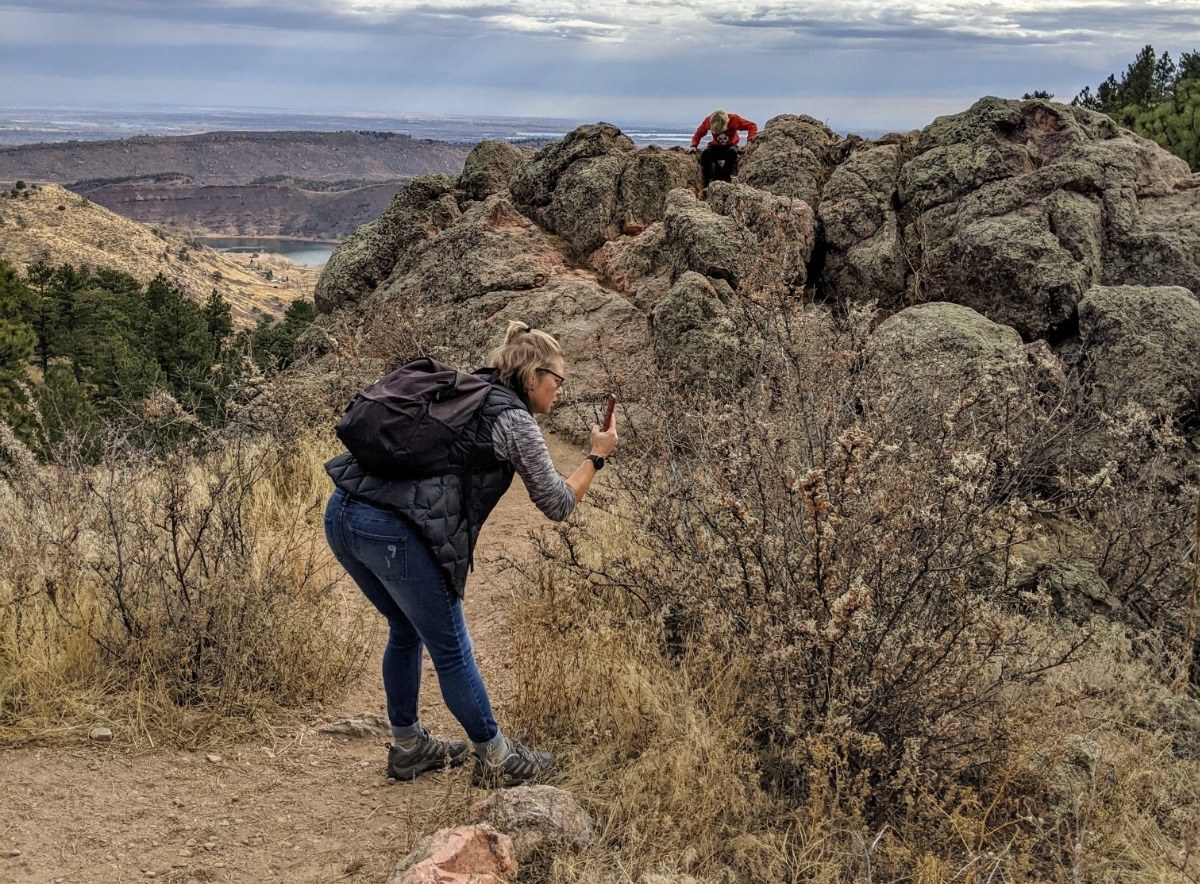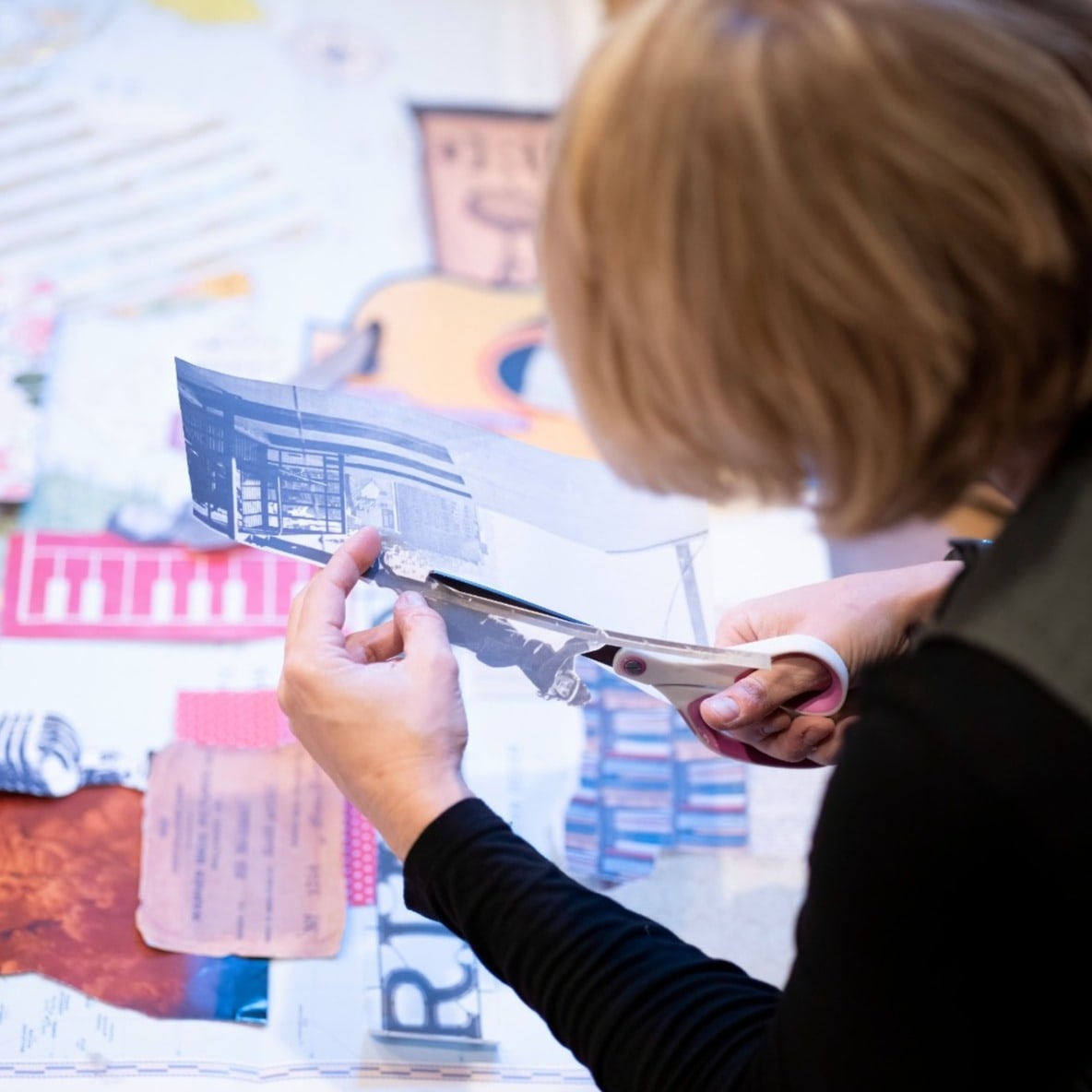 02.
crafting the story
After I've settled on an image to paint, I bring it back into the studio to study and ponder. During this time, I write down what the image brings to mind in the way of words, truths, memories, activities, images, colors, patterns, symbols, etc. All these ideas guide me as a rummage through my collage materials in my studio and computer. Once I've gathered my story pieces, I begin to arrange the individual pieces on the panel surface. I move pieces, eliminate, and add until I have the design fully illustrating what I want to share.
03.
Painting the image
Once I have the collage all glued down and sealed I begin the process of painting with oil paint. I use glazes at the beginning and thicken the paint as I add details. This process is a slow dance between the creating the physical subject and the internal, intangible story that it whispers (the collage). Every glaze and stroke is deliberate and chosen to tie these two realms together. Together, they bring a wholeness that speaks volumes to me and my collectors.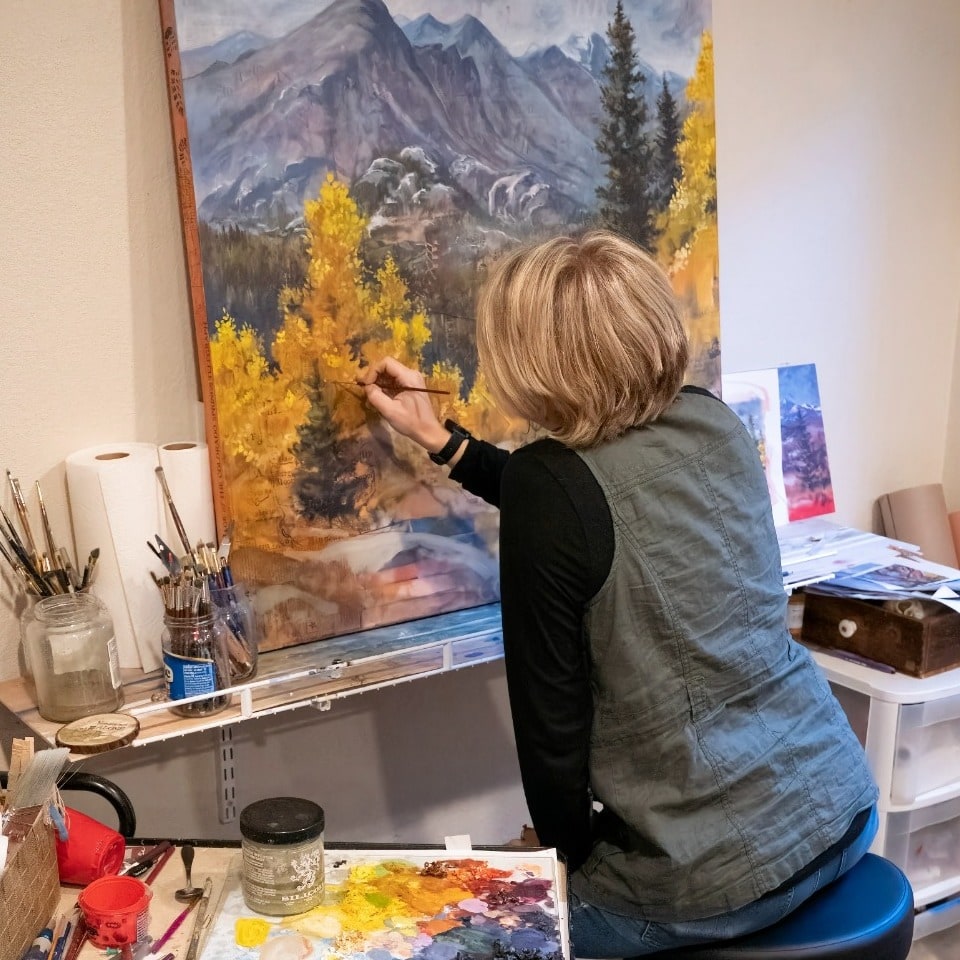 A day in my studio
This video gives you a snap shot of what my process looks like in real life. If you are interested in learning how to use my same techniques in your own art making, I hold classes and workshops. Click here to see what is available.