Dropping Everything One Day a Week
Feb 17, 2022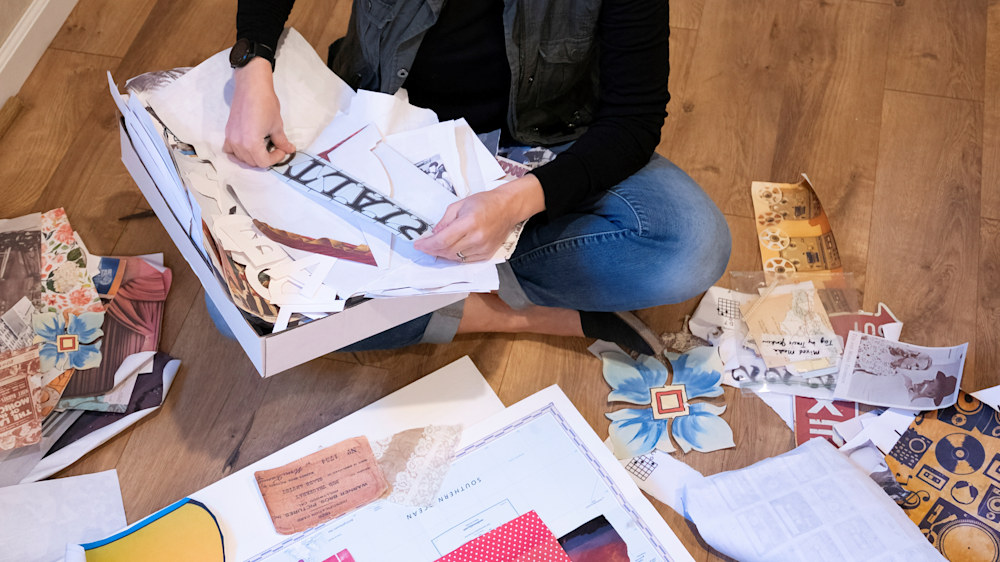 I'm a complete and whole human being without the presence of tasks and work. I can joyfully and fearlessly lay down all the balls I'm juggling and nothing terrible happens.
This is something I never would have discovered or believed had I not removed work and tasks from my life for a 24-hour period of time, once a week.
I'm so glad I did. In fact, I think it has changed me in the most profound way possible. And it continues to change me and shape me into a person that knows how to trust, rest, surrender and just be.
What I'm talking about is taking a sabbath rest every week. This is not a new concept at all. In fact, it's ancient and up until the 40s and 50s, it was practiced by our culture. At this point in our history, it feels like something completely irrelevant and impossible, with our crazy schedules and constantly "on" mentality, but it is vital and absolutely accessible. Difficult? Yep. But not impossible. Far from it.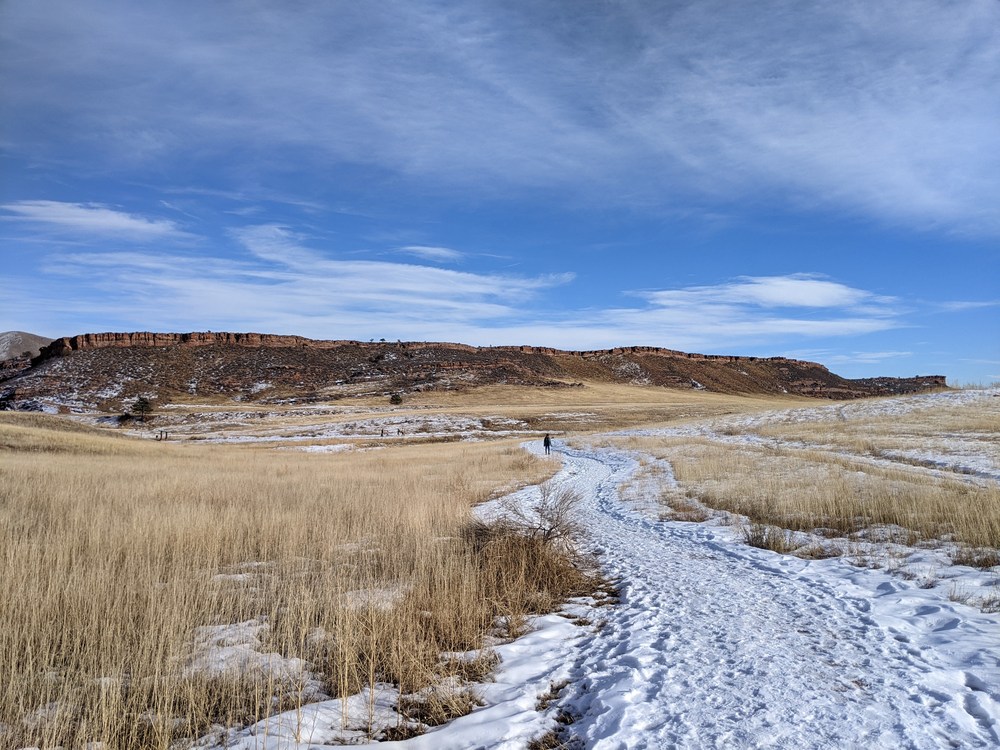 This idea was introduced to me by a book called "The Ruthless Elimination of Hurry" by John Mark Comer. The author takes a look at this practice of Sabbath from a Biblical point of view and looks at what it is and what it is not. I had some wonky ideas about sabbath I didn't know existed until I read this and then started implementing this routine, day of rest.
One of the first misconceptions I had was that I had to cease from all work. Just sit there and read my Bible all day long and take naps. While I love reading the Bible, doing it all day sounded not very fun and I'm not great with naps. I also thought that since I work on Sundays during the festival season that this idea was just not going to work for me. Additionally, I believed that sabbath was basically taking a day off of work like a vacation day. Turn the computer off, close the studio doors, and just hope it all didn't fall apart until Monday morning. That sounded like a terrible idea and it was clear from these ideas that I totally had the wrong idea about this ancient practice.
Sabbath is meant to feed the soul and renew our spirits. The thing that Comer revealed to me about the sabbath is that it is not just about rest, but the word also means "delight." Yes! Delight. This changed the whole concept of sabbath for me. I didn't have to nap! I was supposed to use this 24 period of time to feed my soul with things that delight me. Not distract. Not numb. Feed. Renew. Nurture.
I have discovered that for me, that means going on walks and looking at the world around me. Sometimes it means painting for the pure joy of painting (not to complete a project, meet a deadline, or serve a client). Sometimes it means reading a book that I've been really curious about or journaling and writing. And during the spring soccer season, it will mean running around like a 12-year old after a multi-colored ball and trying to take it from players twice my size. ( I can't wait.)
I've learned that I need to intentionally plan these soul-renewing activities and be flexible about the needs of my soul. Jesus said a long time ago that "the Sabbath was made for man, not man for the Sabbath." Therefore, my Sabbath practices need to stay fluid because I'm pretty dynamic and have different needs from week to week. Even naps are needed now and again.
A sabbath rest day can be taken anytime during the week. It just needs to happen once every 7 days. This is best for our weary bodies. We really need that break. I've tried going longer than 7 days and it just doesn't work the same. Maybe your sabbath is Friday. Maybe it's Saturday. Sunday. Monday. Doesn't matter. Pick a day and stick with it. For now, my sabbath is on Sundays and I plan my entire week around this day. I do all my weekly planning on Saturday and I purposely schedule my family time and work time to protect this day. When I move into festival season with my art, I will need to move my sabbath to a different day. I'll have to take some time to figure out what day is going to work best for me and my family. Maybe it will be a Monday or a Tuesday.
One of the biggest hurdles I had to get over in implementing the practice of sabbath was the belief that life would completely fall apart if I let go of my responsibilities for a full 24 hours, once a week. You might be thinking that too. It's ok. It's pretty normal for a good percentage of our population. Here's what I found out.
Everything stays together. The world doesn't come to an end. My family is ok and I'm ok. (Mind blowing)
It's exhausting to hold all the things all the time. We were never meant to do that. Living in a constant state of burnout is causing us to live "half lives" that are far from what was intended for us. And if that makes you angry, it should. You were meant for more. We are not a list of tasks to complete or a performance review or …. Fill in the blank.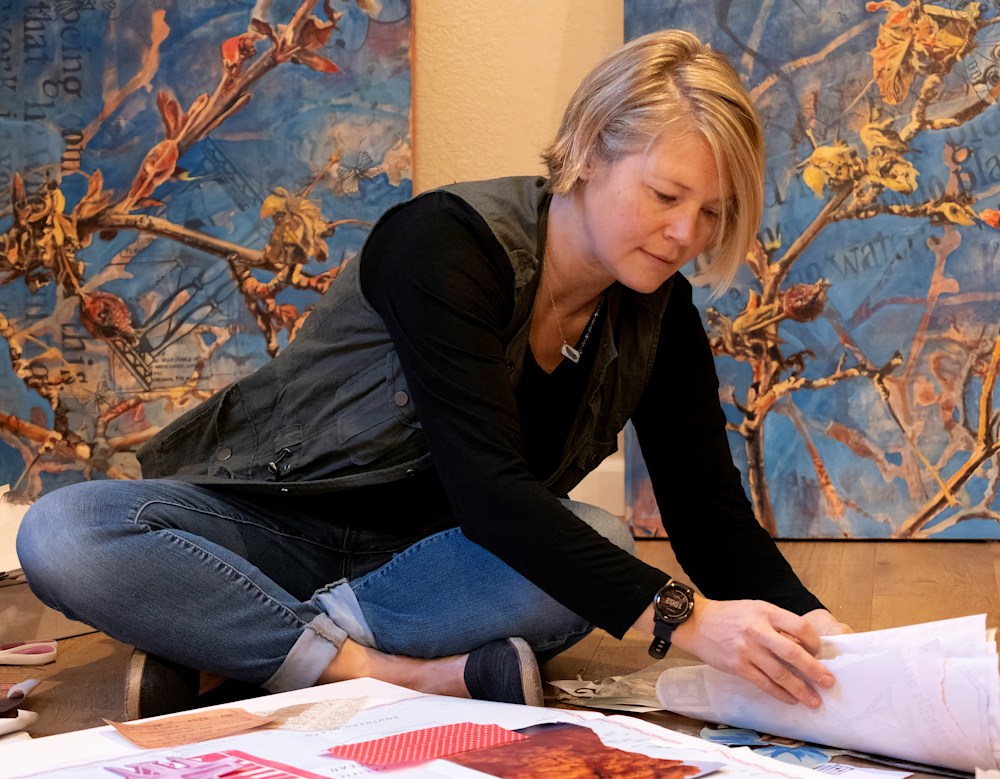 We also weren't meant to do as much as we try to do. One of the wonderful things about sabbath is that it puts this beautiful limit around what you are able to accomplish in a week's time. While this "limitation" or boundary may feel awkward and irritating when you start, you will come to cherish it. Trust me. What this might mean for you is that you end up saying "no" to more things that you now don't have time for, and that's perfectly fine. When we say "yes" to more than we can handle in a six- day period of time, we set ourselves up for exhaustion and doing work that we aren't very proud of.
So, go ahead. Give Sabbath a try. Like, really give it a good 30-day try. You will find that it will give you just what you were needing. Rest, connection, and renewal. A much needed re-centering each week. Before you know it, you will get giddy when you realize sabbath is coming. You will see that you are more than your work and the things you are juggling. You will rediscover what wholeness looks like and you will never look back.
By the way, as long as your sabbath doesn't line up with my sabbath, you can come over to my studio and refuel your soul with story-telling and art viewing.
Email me if you want to set up a time to visit.