The Gathering Tree
Mar 15, 2023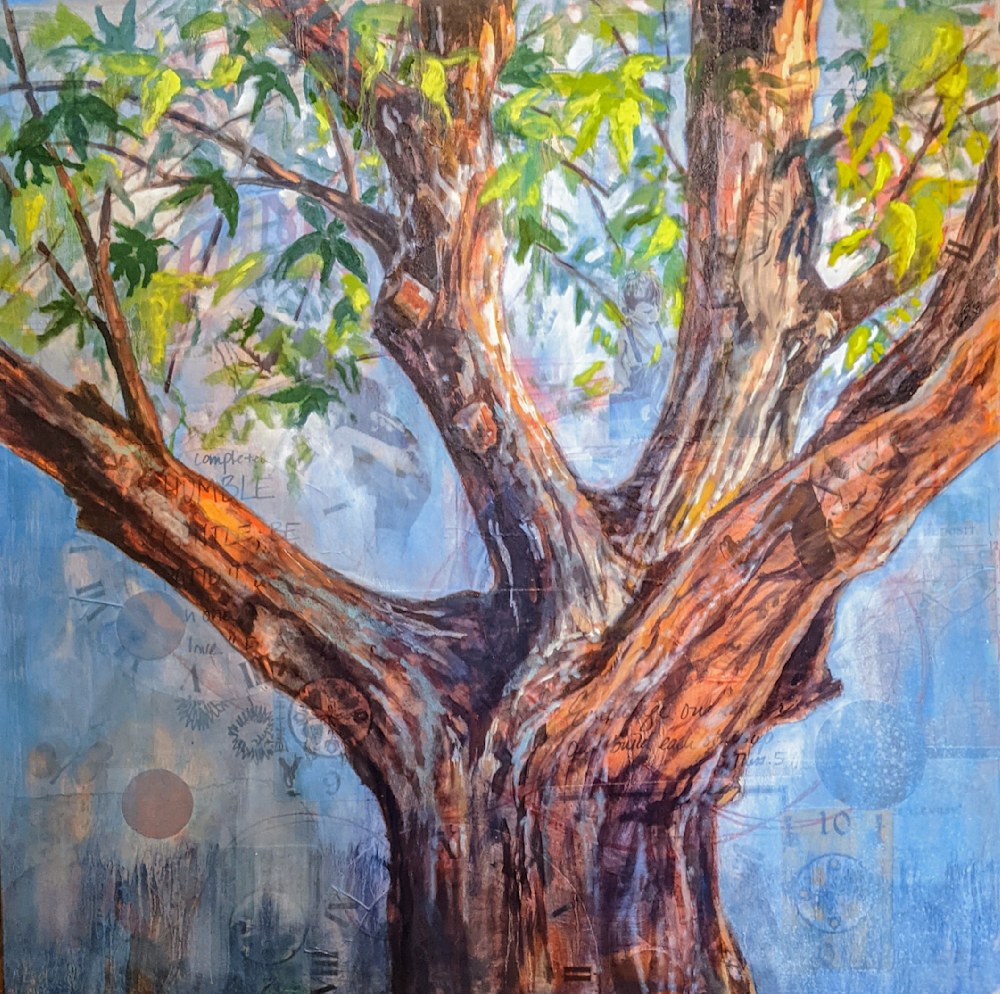 This was one of my first large works that I created in response to a compulsion to work with trees as my primary subject. I decided to focus on how various trees intersected with my development throughout childhood. What could I remember in regard to interactions with these trees? In the place of my transformation from little girl to young woman, how did God use them to shape who I would become? I believe that God uses just about everything and anything to form us, so I figured He probably used some of my favorite natural elements somewhere along the way.
So, that's where the story of this painting began. I looked at how this unassuming Chinese Chestnut, planted in decades past, became a gathering place for my friends and family. How it became a central haven in our yard where one could play or sit quietly in its fingerlike branches. This was the only tree in our yard that had limbs low enough for us to reach, so it became our climbing tree.
It's like this one tree was calling us to come and gather in its branches.
Gather its prickly burrs .
Gather the sticks for play.
We mimicked this practice in other ways in our family. We gathered for meals, for family devotions, for church on Sundays, for camping and for games. In our family, gathering together was of prime importance and I'm very thankful for that.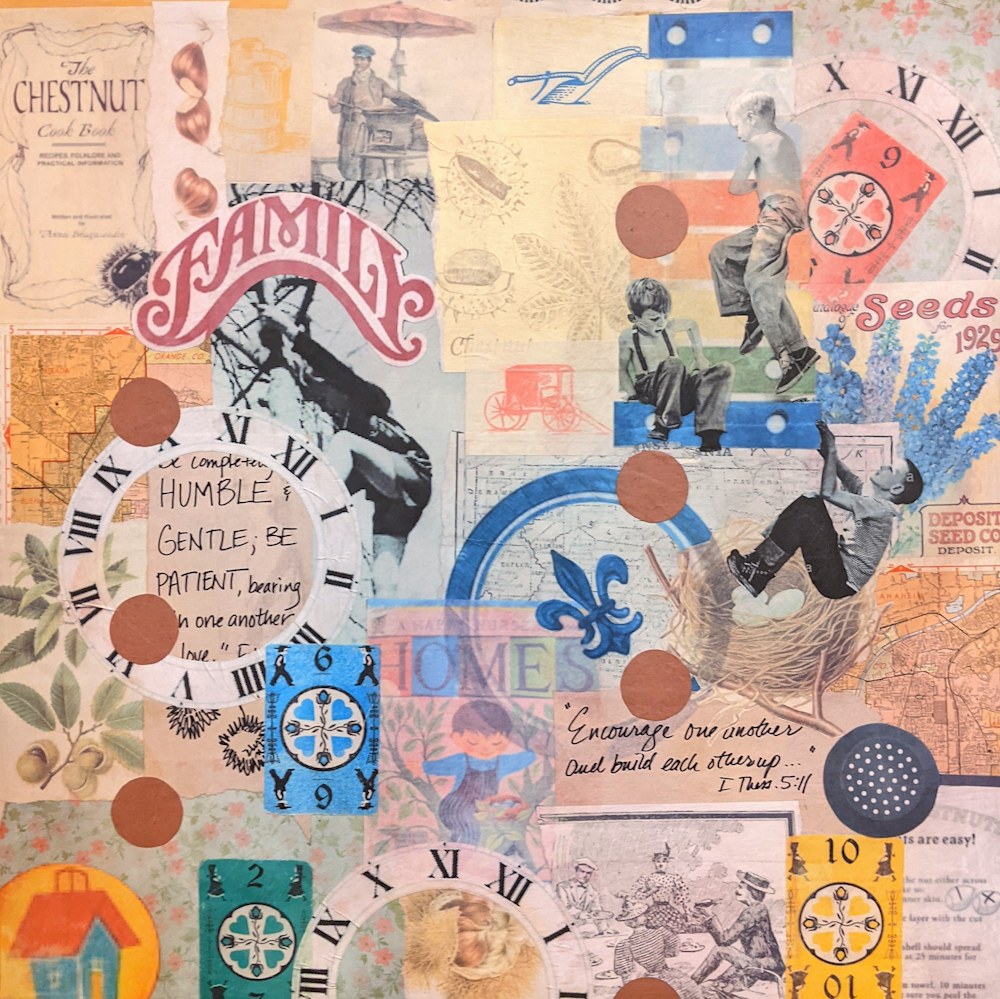 I don't know if gathering is just an innate part of my personality or if this practice is something that has become ingrained through family ritual, but I love gathering. I do it in so many ways.
I gather people.
I gather information.
I gather words in writing.
I gather collage materials and invite them to mingle on my panels to create stories.
I gather stories and interweave them to create layered narratives that have to be "sat" with to be understood.
I continue to gather with my friends on a regular basis. With my biological family and my spiritual family.
I gather myself. I pick up all the fragments I find and I bring them together in prayer that my Creator will make something amazing out of them.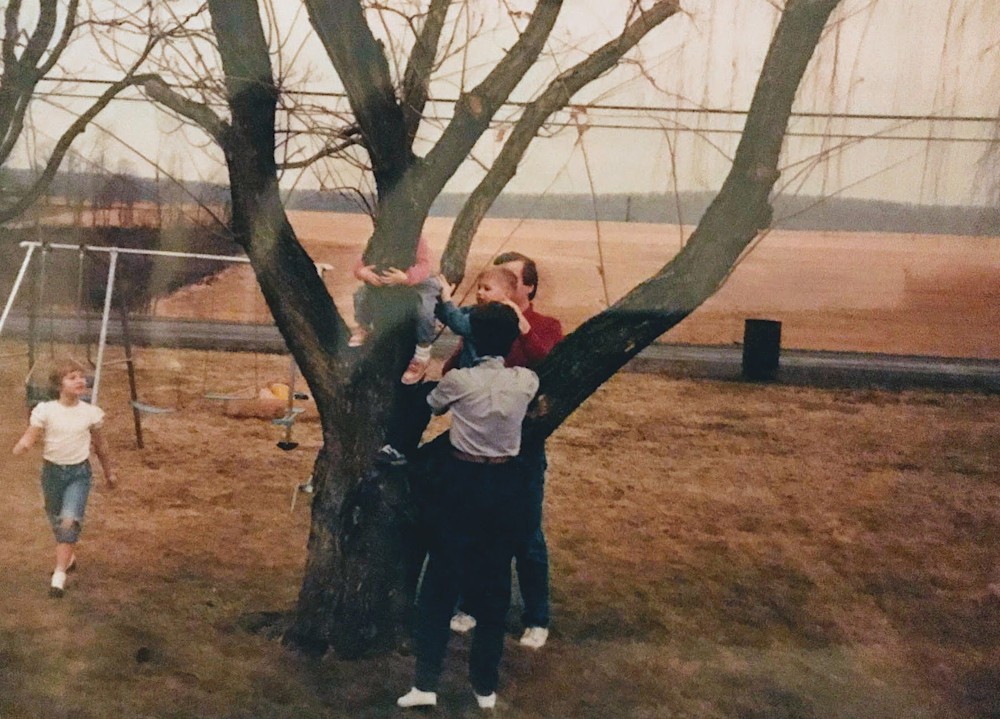 But I am not the only one who gathers. There is a God who gathers as well. Gathering has this innate notion of "coming and going." We have rhythms like that in our lives. We go out and come back. Not just physically, but mentally, emotionally and spiritually. What I've come to notice about this painting is that while it is a representation of my childhood memories of gathering, it is also a present invitation to come and gather in God's presence. He IS the Gathering Tree. But unlike a static tree, He is both the going out and the coming back...He moves along with us. When I see this tree, I see a God who longs and aches for all of us to come and gather in His loving hands. To play, to rest, to delight in life with Him no matter where we journey.
"He tends his flock like a shepherd: He gathers the lambs in his arms and carries them close to his heart;" Isaiah 40:11