The Gift of One Leaf
Apr 19, 2023
"Mom. When you get home, I have something for you to read. It's on the table."
This surprised me because my eldest, Ethan, hadn't been very conversational or interested in connecting. He's at that challenging stage where he is trying to figure out his position. Is he a child? A young man? When you're 12, it's all very gray for not only you, but for your parents.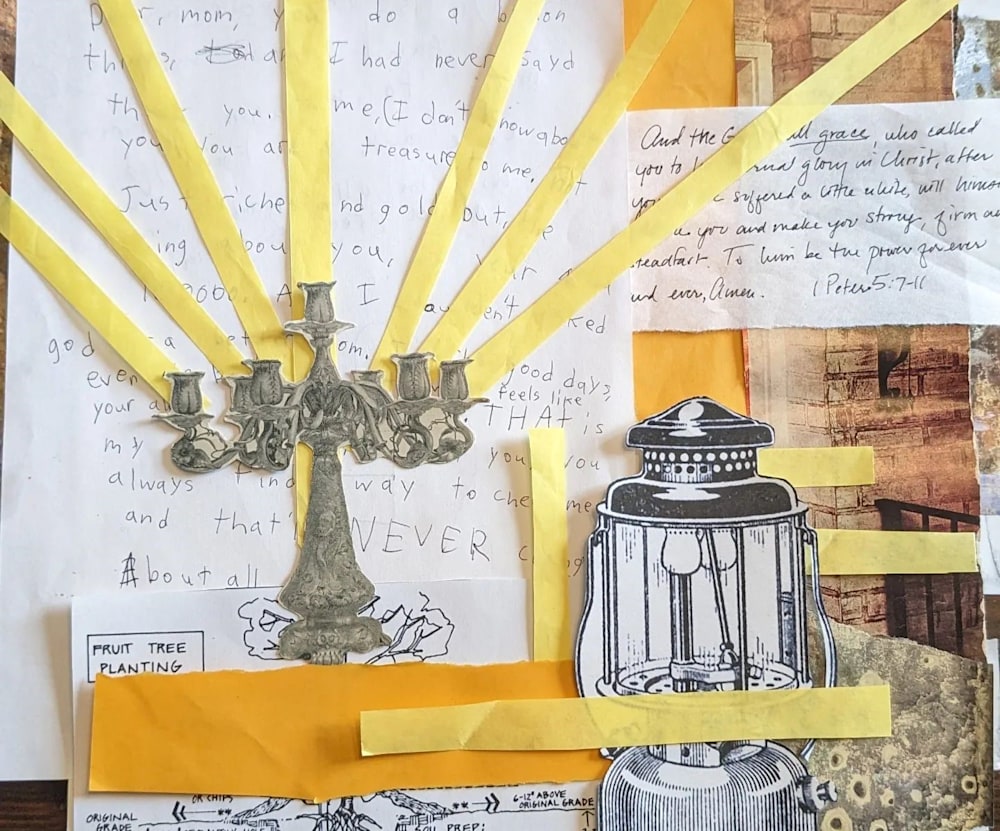 As I started reading his one page letter, I could sense that this was something to hold on to. It contained not just words, but bits of his growing heart and mind. In between the sentences that offered apologies and thanksgiving, was a young man wrestling with his desire to do and be more than what he currently was experiencing at twelve. Something we can all relate to.
I asked him if I could use his beautiful letter in a painting and he gave me permission. I didn't know what I was going to use with the letter or what image would overlay it, but I trusted that I would figure it out. As I searched through images that I was interested in capturing this year, I stopped at a simple image of a red sugar maple leaf I had picked off the ground last fall and hung in the sunlight of our porch to capture the luminosity of the reds and oranges.
This was it! This was the painting.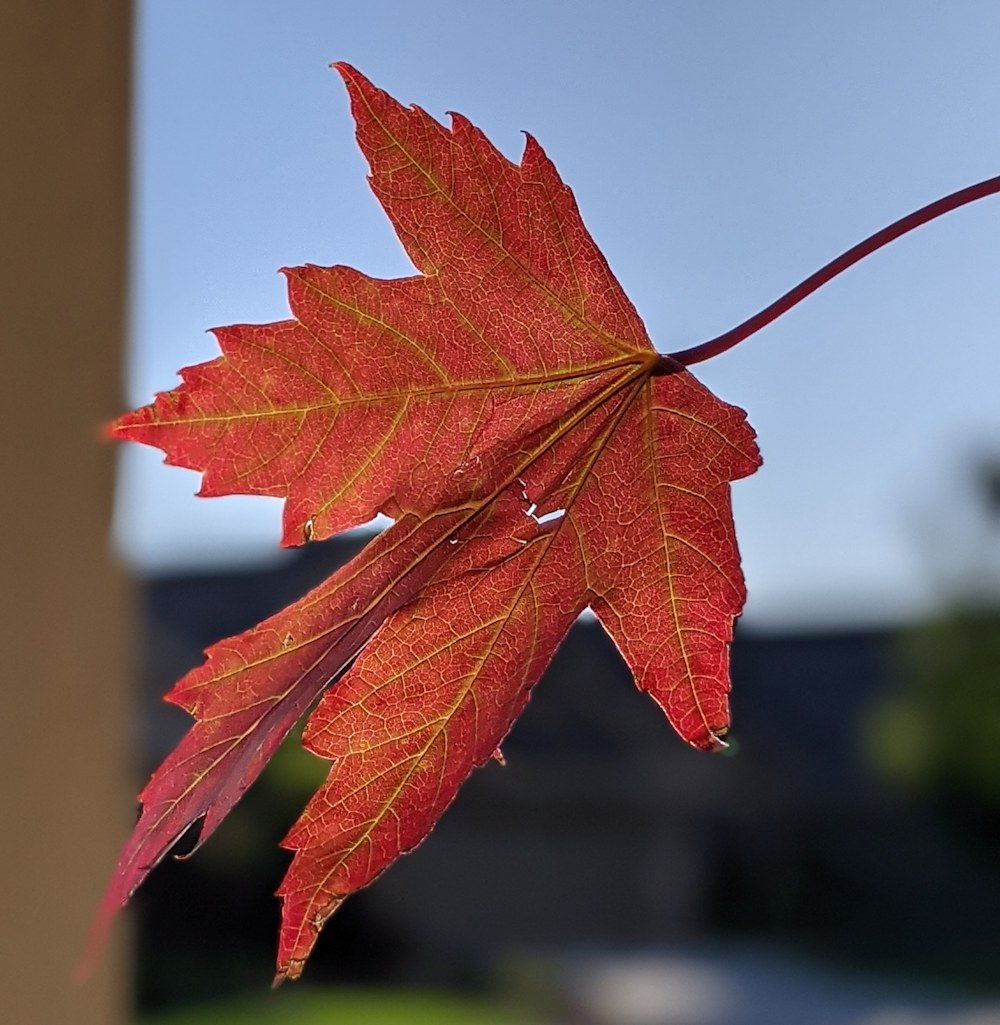 What I saw in this simple leaf was an offering of vulnerability and beauty that illustrated what my dear son had done for me. While he didn't have it all figured out, he brought what he had in his heart and he shared it. While I wasn't quite sure I was comprehending the whole compulsion I had to use this image, that was enough for me to start.
While in the middle of this piece, I had the opportunity to listen to Makoto Fujimura speak at The Bridge Church in Bear Creek (Colorado). He spoke of many things, but the one relevant to this painting had to do with a short story written by JRR Tolkien called "Leaf by Niggle." I'll confess that I have not read it yet, but the synopsis and ideas relayed by Fujimura had me hooked and seeing brand new connections with the painting on my easel. Niggle, the character in the story, is a painter and he loves trees. His vision is to create a beautiful painting of a tree, but he keeps getting delayed in his work by other works of mercy and kindness he pursues for his neighbors. He gets discouraged by the little he has accomplished as an artist. One leaf. There is so much more he has in his mind to do. He can see it. It's so real to him, but all he has is one leaf.
As the story continues, the reader finds that Niggle turns ill and passes away thinking that he has only accomplished the tiniest portion of his artistic vision. What he comes to find out is that God has "painted" the rest of the tree and the surrounding landscape Niggle was unable to realize in his own strength and time. For Niggle, that one leaf took a lifetime, but for God, it was just the start.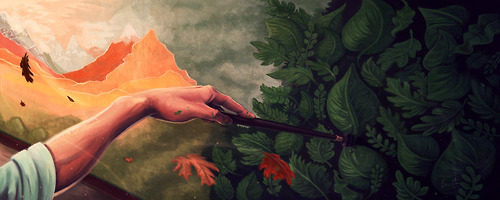 The lesson I take from this allegorical tale is that what I complete in the time I have is enough. It is enough for me to faithfully paint my one leaf. It is enough for Ethan to write his one letter. It is enough for me to make kind eye contact with a stranger or stop for five minutes and help someone new to the neighborhood. While it feels so tiny and so lacking in the grand vision we may have for our lives and what we would like to see happen, it is more than enough for the One who can take the little that we bring and make it more than we can imagine.
So, this painting has not only become a painting about my son, it has become a painting about myself. We are both offering up what we have. One leaf. And we both trust that the Master Artist will finish the good work that He's begun in us both.
Are you afraid that your one leaf will not be enough? It will be. Keep painting. Keep living. Keep showing up to the work you are doing.