Why I'm Drawn to Trees
Jul 14, 2021
As I run down our development sidewalks, I look at all the trees….some of them are small, some are large. There are bean trees, maples, aspens, cottonwoods, pear trees, etc. Each one is different and lovely. I'm drawn to trees. It's taken me months of introspection and thought work to figure out why, and it has drawn me back to my childhood where my love for trees started.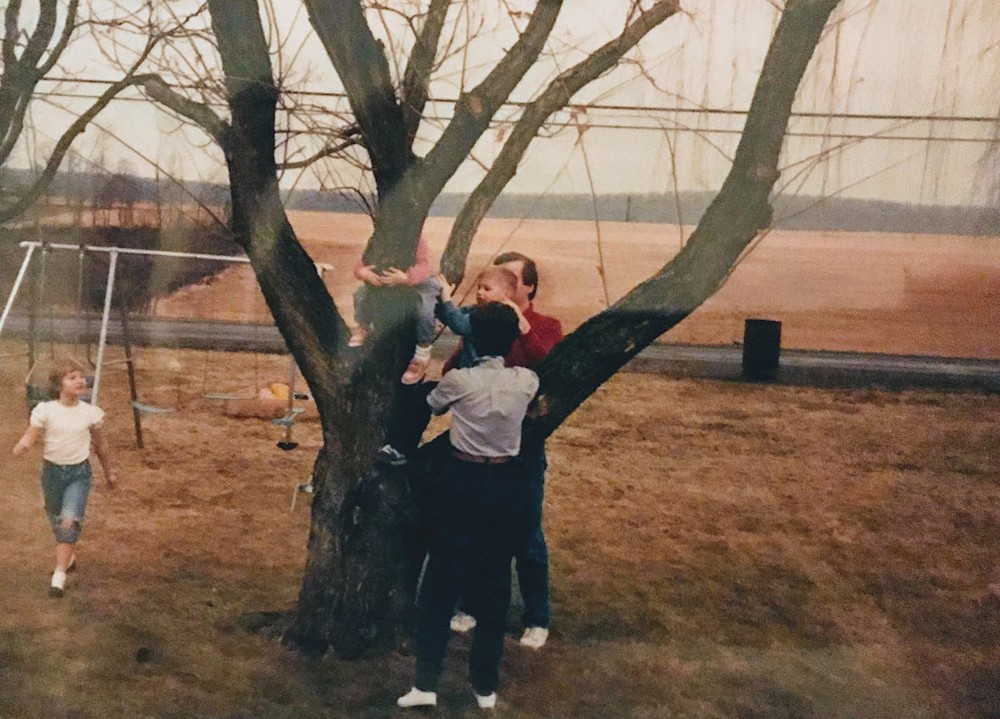 I grew up with a large backyard where we had an American Chestnut tree, a Weeping Willow, and a Sumac tree. Our neighbor's yard (her name was Pearl...she was kind of scary, but that's for another tale) had honey suckle bushes, lilacs and gobs of raspberry bushes. Yeah, we (my brother and I) often snuck into her yard and ate her raspberries…. It was an outdoor wonderland where I would lose myself for hours in imaginative play….hiding in the bushes, climbing the Chestnut, swinging on the willow tree. Each tree played a part in my story, but it wasn't until today during a coaching session that I was able to understand what they really meant to me and what they continue to mean to me.
At my latest group coaching session with The Unshakeable Artist, our mentor, Teresa Haag, asked me what I felt when I'm looking at trees or standing under them and it came to me like a bolt of lightning.
I feel like I'm not alone.
I've struggled, unknowingly, with loneliness for years. I've always had people around me, but to "stay safe" I would put up barriers to keep myself alone. Where did that come from? I believe it came from not believing I'm loved or that I matter. In that kind of heart-space, a person can feel very, very alone. When I finally came to accept God's love for me and His "delight" in me, I came out of my self-imposed alone-ness. From that moment on, I've felt connectedness and comfort in an unconditionally loving relationship. That struggle with loneliness ebbs and flows and my work in the studio is the best therapy I have for reminding me of the truth that I'm not alone.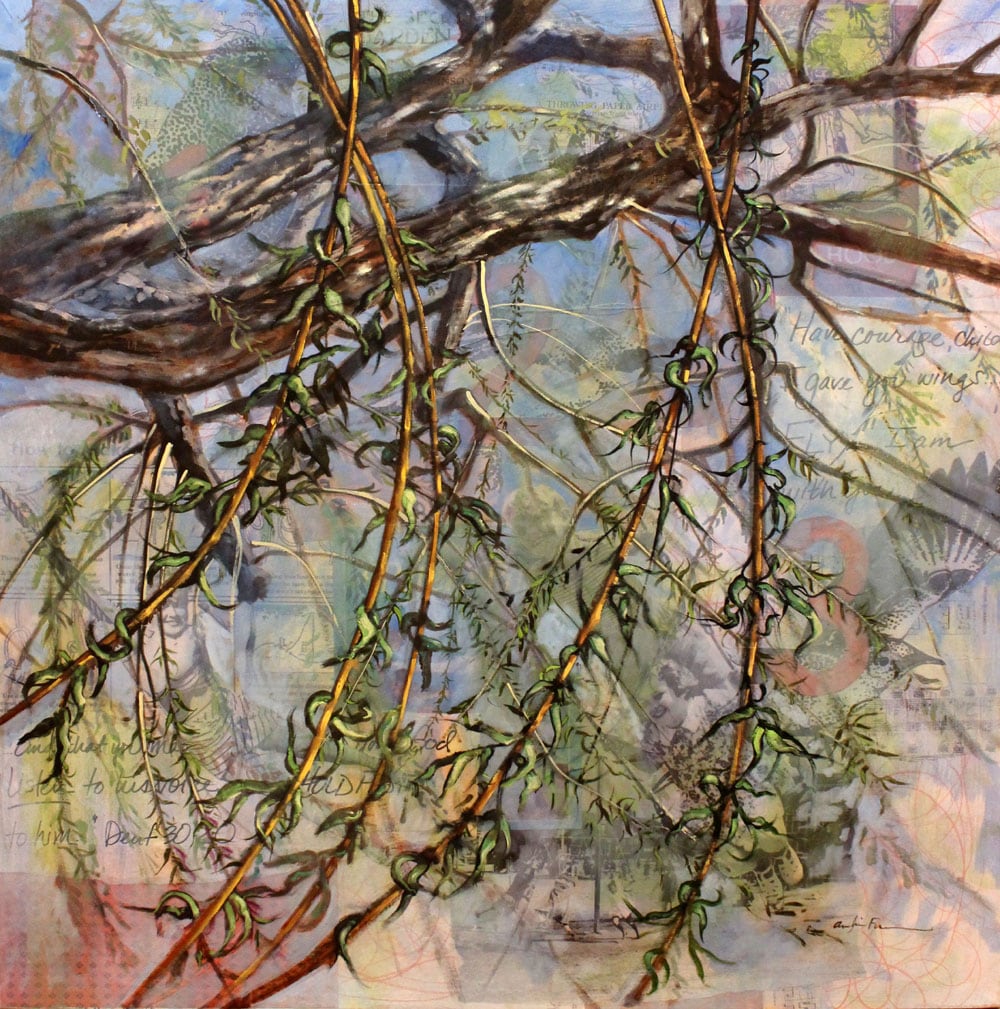 What do trees have to do with loneliness?
Trees remind me that there is a God who made all that is around me and He made me. The beautiful uniqueness of each tree shows me His artistry and His continuous presence here. Trees also remind me of myself and how I am perfectly imperfect, and beautifully unique. And they remind me of His love for me. When I see trees, I see Him. I am reminded I'm never alone.
So….THAT is the reason I'm going to be painting a series of trees. I've actually already started. This piece is called "The Courage Tree" and it is taken from the Weeping Willow tree that I had in my backyard. As I continue to build this series of work, I will be sharing how these trees have been used by God to teach me and show me who He is and who I am.
What do the trees whisper?
You're not alone. Your story matters. You matter.