Art
for your story
Commissioned paintings are a way for you to collaborate with me in creating a completely personal work of art.
I have worked with corporate and personal clients to create commissioned works. To create these one-of-kind pieces, I take the client through each step of the creative process from beginning sketches of their creative idea to collage collection, to the finished product. I also create commissioned works based off of my originals if a different size or collage arrangement is preferred.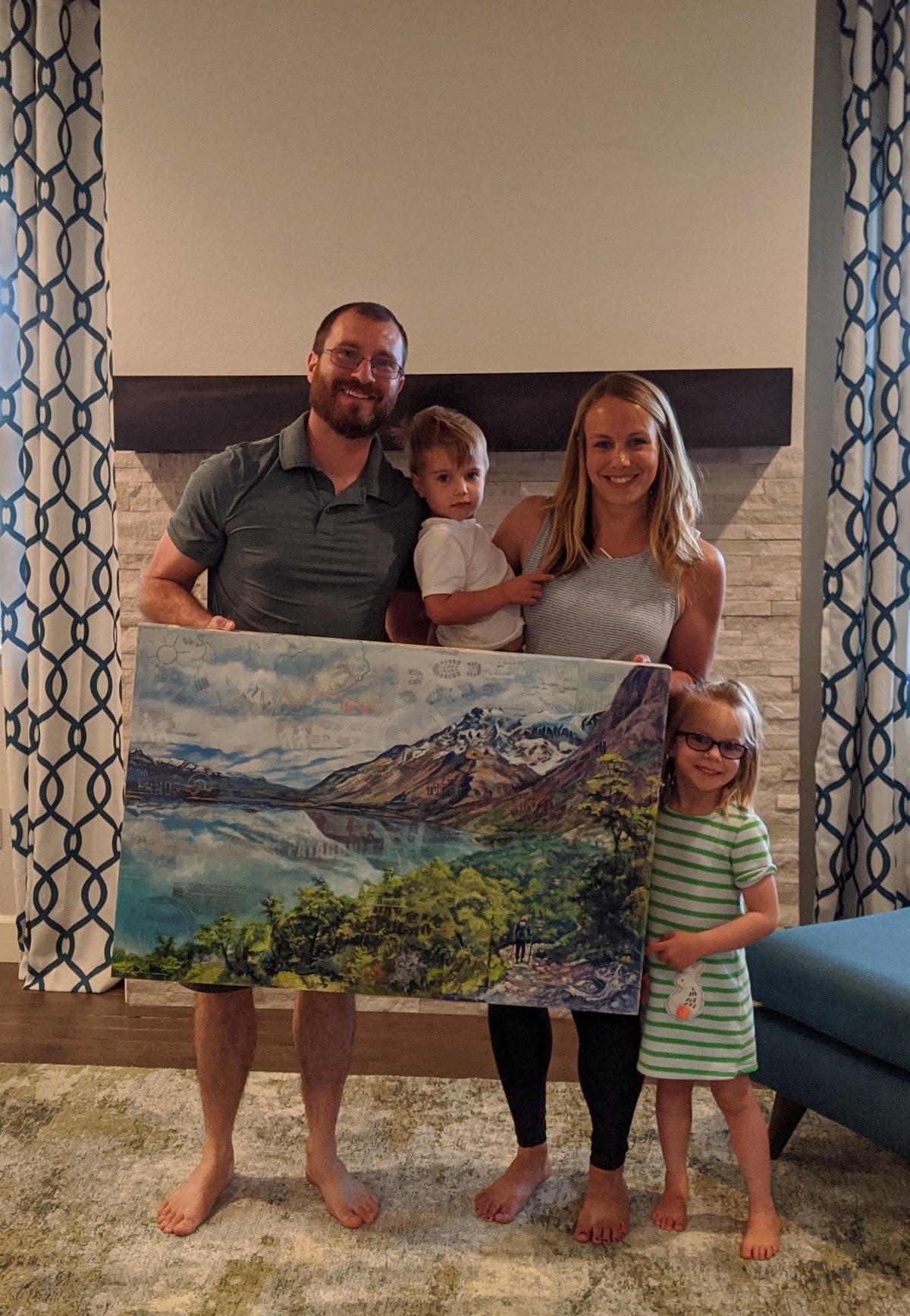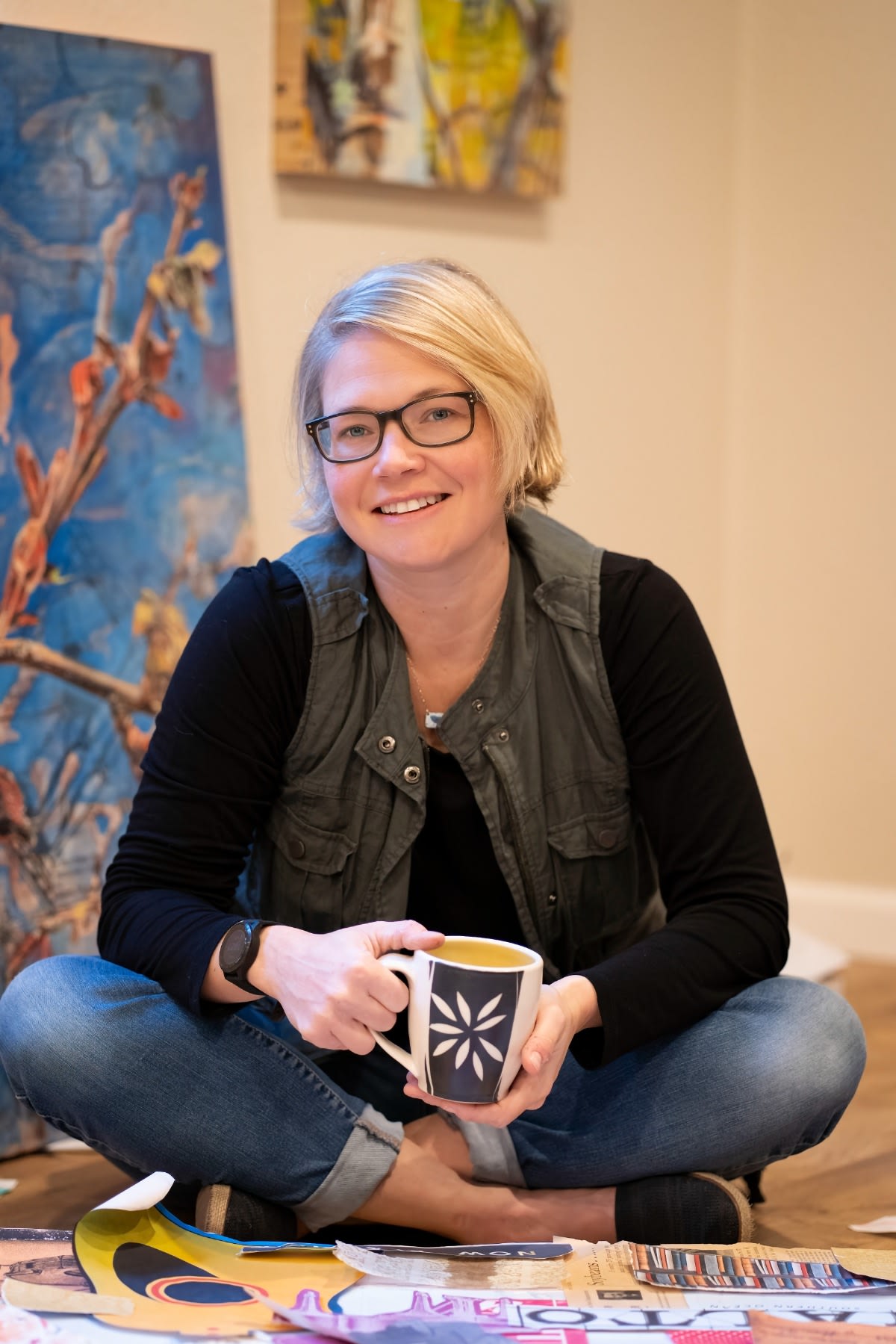 Client consult
Our first step is talking about what you want your piece to capture. After chatting, we will have a vision for the piece, a size, and a place in my yearly commission queue.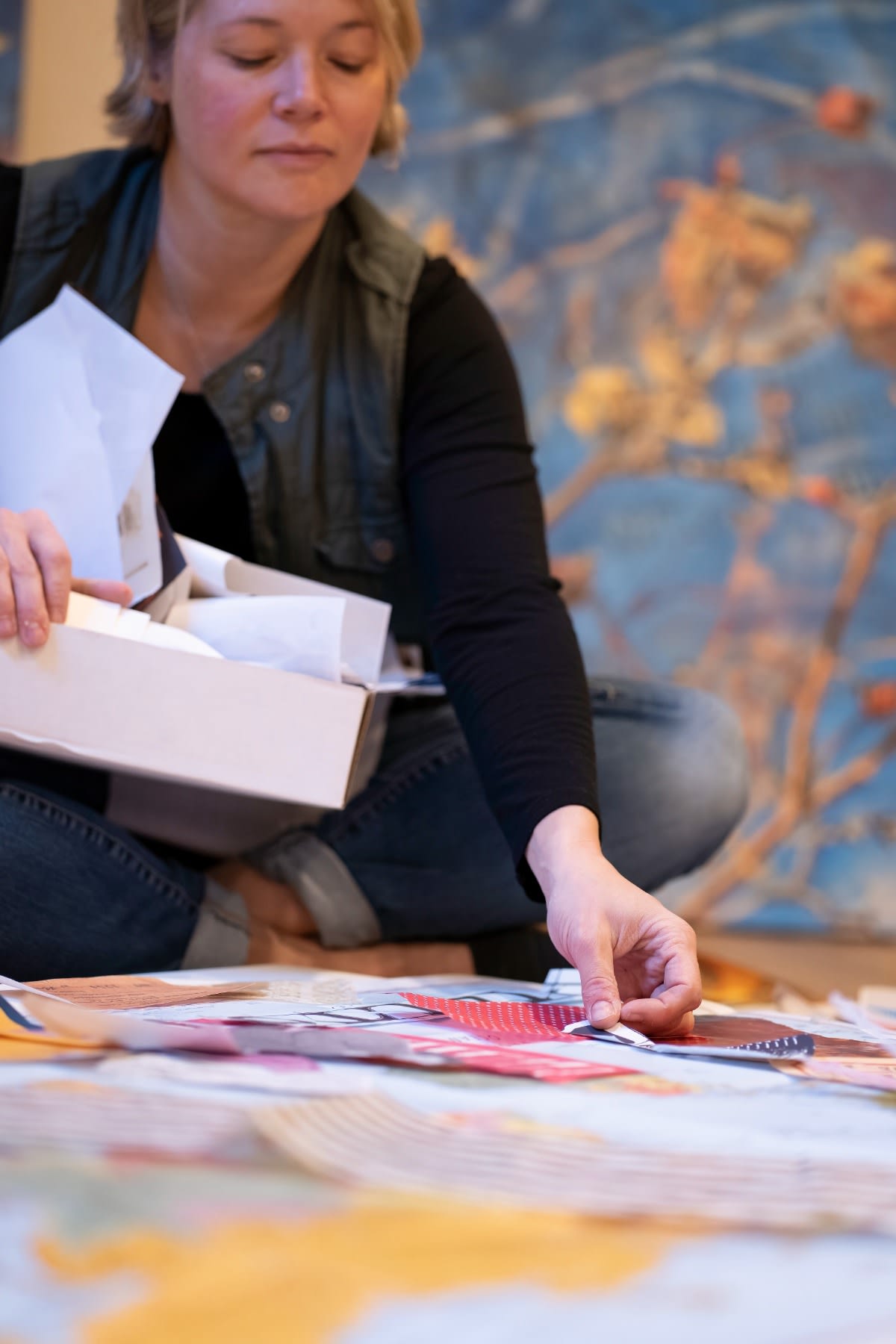 sketches and design
I start by creating pencil sketches for the image which are present to you, the client, for discussion and approval. Next comes the collage design which you get to help if preferred.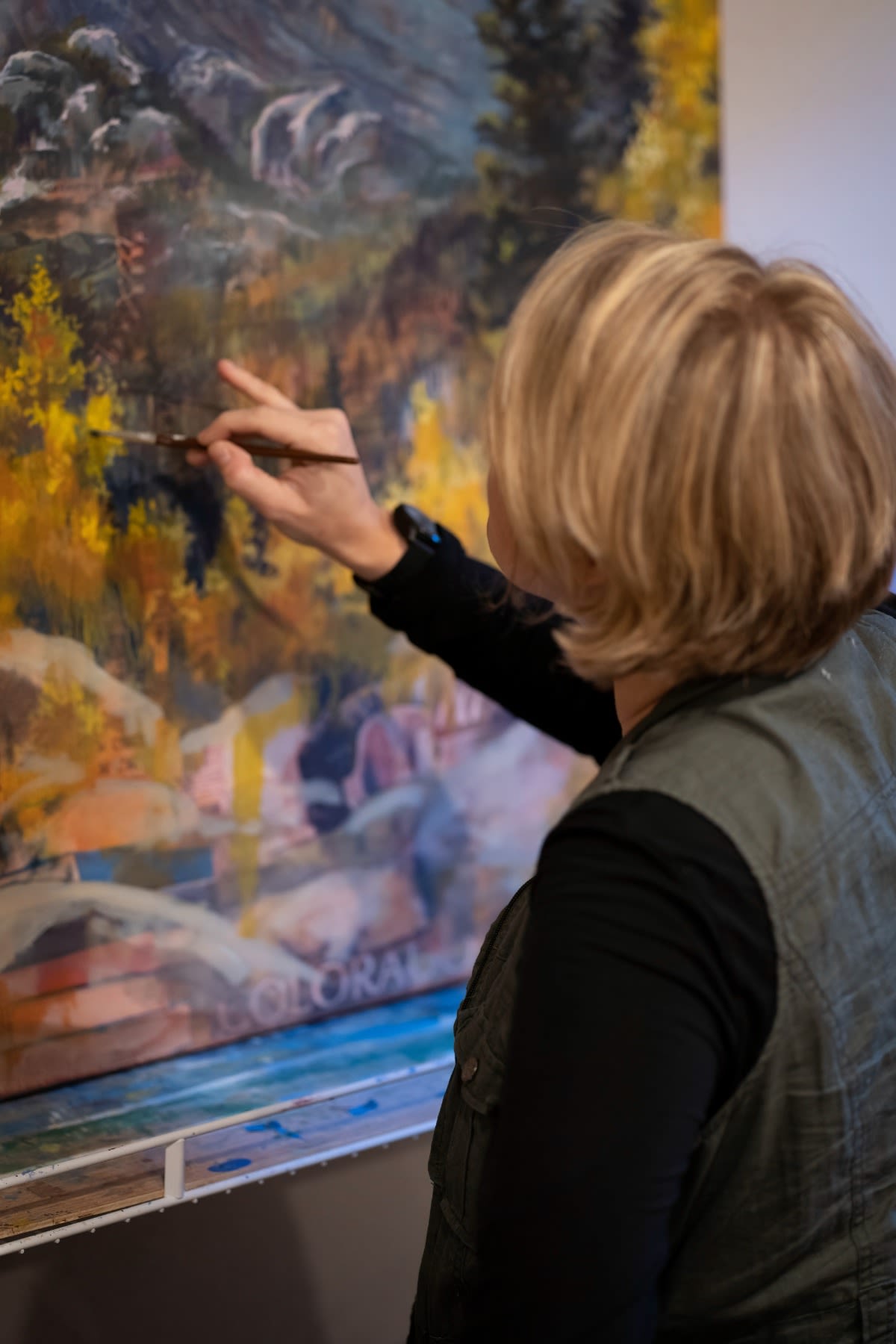 final painting
Once the collage design and color sketch is approved, I'll start the painting and you'll get to see it come to life through emailed photos at various stages.
TESTIMONIALS
What my collectors have to say...
We are absolutely thrilled with the outcome, and the way you worked with us to make it happen. We saw a picture we both loved at the gallery, but could you make it a different size? And would you mind if we asked you to change the color tones a bit? (How dare we ask an artist to change her vision to better match our living room! ) You took no offense whatsoever. We had loved the uniqueness of the painting on top of a collage of old newspapers and other images. We loved the way you talked with us about our interests, and incorporated them into the collage. You were even able to represent a relative who died in 1918 and had lived and been written about in Colorado Springs. This is a truly unique piece that will always have a place of honor in our home.
Tom and Wendy Stotts, Colorado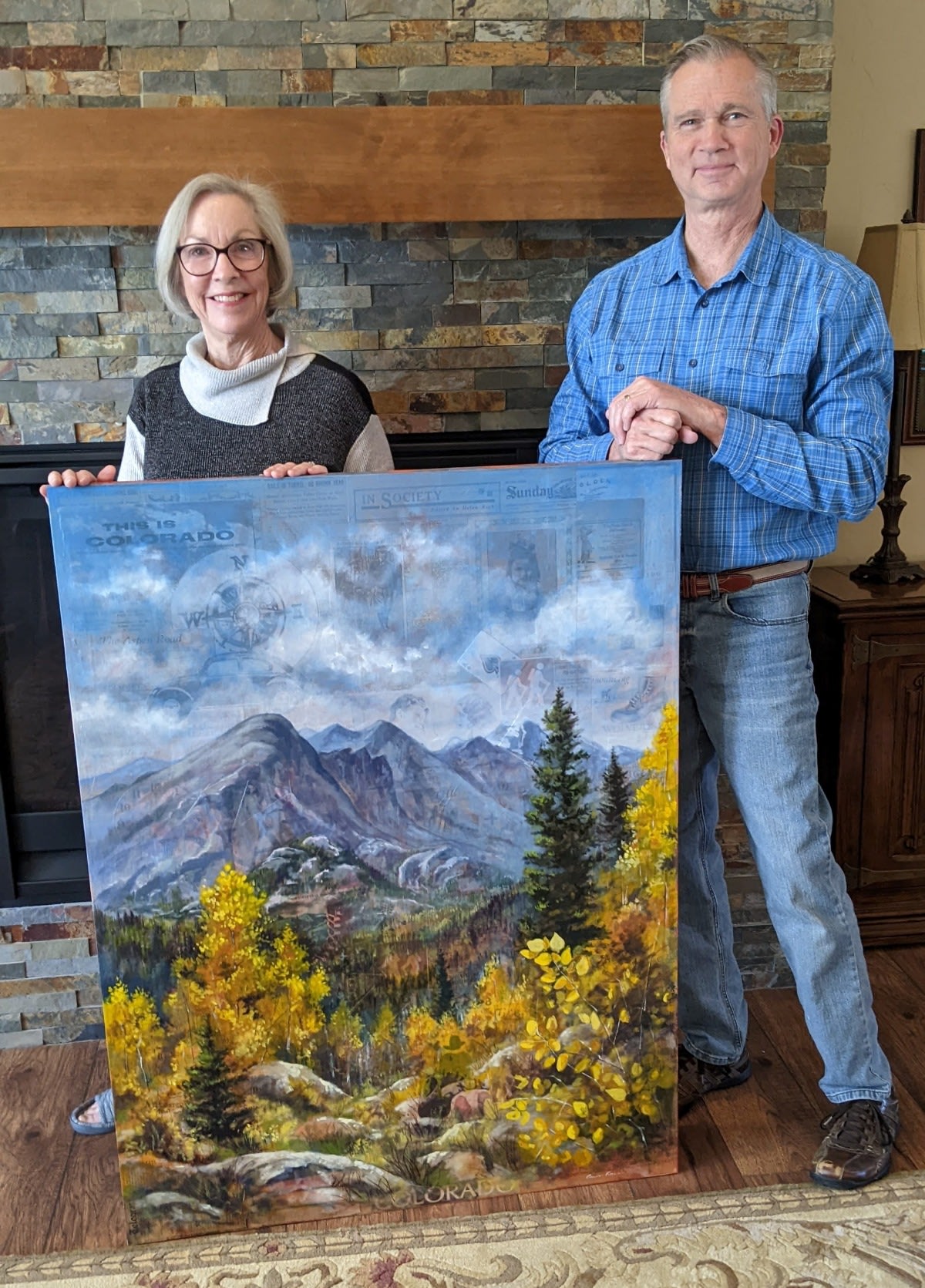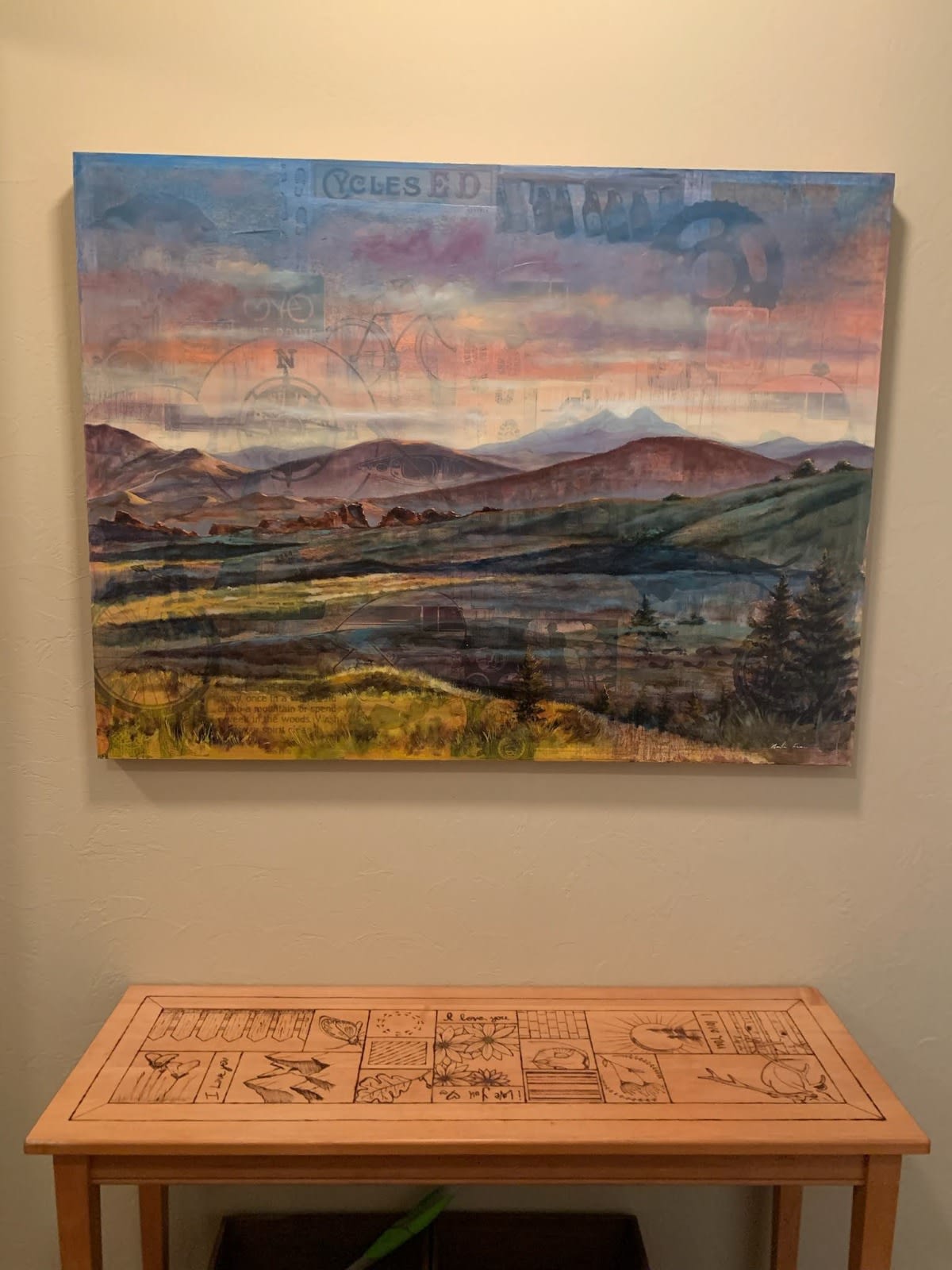 Amelia Furman is not only a fantastic artist but has become a great friend. Amelia has spent a lot of time with us creating the perfect visual story of our Journey in Colorado over the last 5 years. She incorporated everything that is near and dear to our hearts in such a way that we could never have imagined it for ourselves yet it is very apropos. She even made last minute changes to make the piece even MORE perfect for us, our family and our home. During this wonderful adventure together, we had the opportunity to visit Amelia at various art shows around Loveland and it is so evident that many other people truly enjoy her and her work as much as we do. I am certain this is not the last piece we will commission Amelia to do for us.
Tony and Barbara Andrews, Colorado